Phonetic Annotation v2 (beta) is a method for describing Vietnamese pronunciation using Hán Nôm characters.
A syllable is split into four components: initial, nucleus, coda, tone. For example thuyền is split into: TH, UYÊ, N, and the huyền tone. For each component you can lookup the corresponding shape in the table below.
Character chart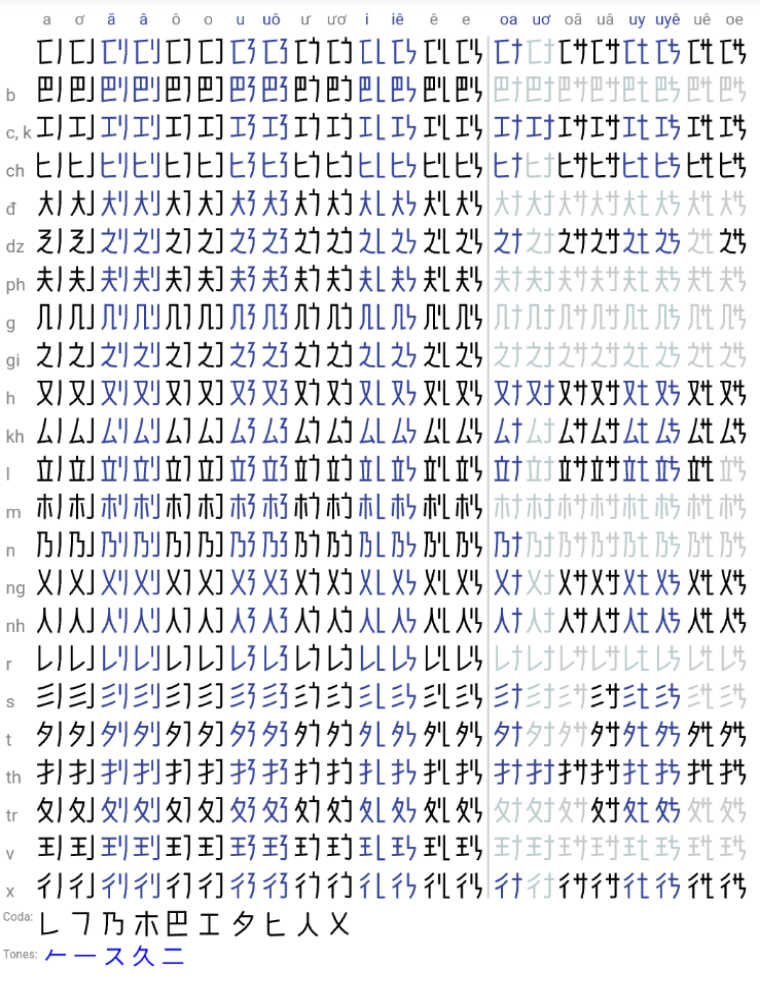 For example for ca you choose  from the table. By adding the coda symbol  you get cam .
Tones are indicated by adding a tone component above the coda. For example sáng 攵. The 𠂉 component indicates the sắc tone.
If no coda is present the tone component is added in full width directly after the vowel. Note: The full width form of 𠂉 is ㇜, for example cá ㇜.
Alternatively when a coda is not present, a smaller tone mark can be added to the vowel as an abbreviation: ㇜丶 ス 久 ⺀
For example lạ 二 can be abbreviated as ⺀, likewise cả ス can be abbreviated as ス, and cá ㇜ can be shortened to ㇜.